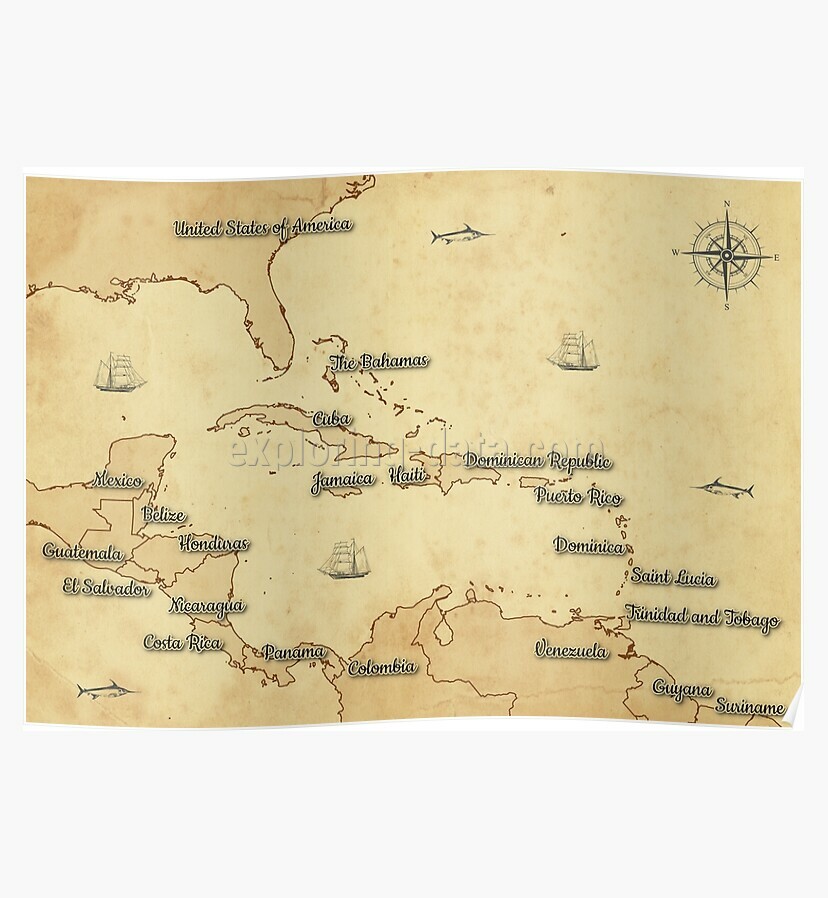 Vintage Style Map of the Caribbean/Central America
The Caribbean consists of the Caribbean Sea, its islands and some bordering ones as well as the surrounding coasts. The region is southeast of the Gulf of Mexico and the North American mainland, east of Central America, and north of South America. This vintage style map shows the Caribbean in brown and orange colors with current country names displayed in a script font along with illustrations of ships, sword fish and a compass.
Products available from
Please see the respective shop pages for details about available product types, options and prices.
You may also like
---
Published on March 11, 2018 (updated on August 11, 2020) by Ramiro Gómez (@yaph). To be informed of new posts, subscribe to the RSS feed.
Disclosure: As an Amazon Associate I earn commissions from qualifying purchases made via links on this page. Please see the about page for more information.